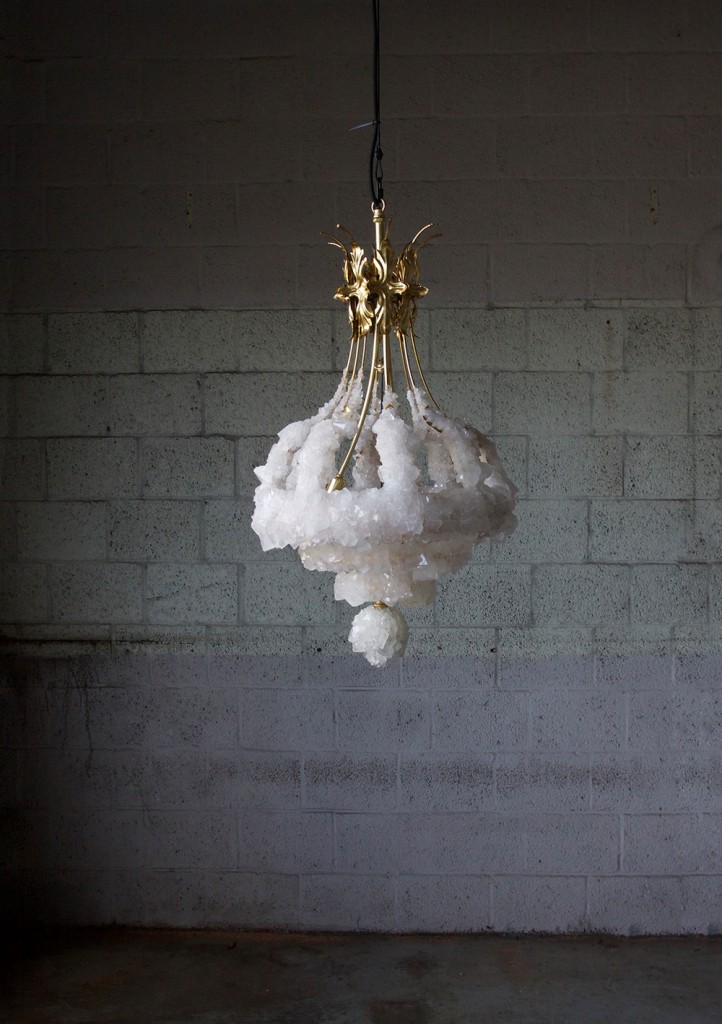 SEEN AT GALLERY ALL / THE SALON ART + DESIGN NY / DESIGN SHANGHAI / NEW YORK / SALONE DEL MOBILE / DEZEEN / XBANK AMSTERDAM / COLLECTIVE DESIGN FAIR
OVERGROWN CHANDELIER
year: 2015 – present
material: stalagmites / crystals, 14kt goldplated brass, aluminum
size: various

Each object grows out to be a unique piece.
Crystals  can grow in various colors, feel free to ask us for possibilities.

Chandeliers take between 12 and 16 weeks when ready for transport.Prices for Chandeliers vary from 2.200 euro to 12.500 euro
Please contact us for availability.
Prices for Candelabra vary from 950 euro to 2.200 euro
Candelabra:
Small / h 30 w 24 / 950 euro
Large / h  34 w 32 cm / 1.500 euro
Extra large / h 62 w 40 cm / 2.200 euro
Our world is cluttered with stuff, how would the world look like a few thousand years from now?
Overgrown is a series of chandeliers and candelabra that appear to be relics from that desolate flooded world where the influence of time is key.
A theme that's intertwined with Sturkenboom's oeuvre.
Atelier Mark Sturkenboom designed a fluid, based on minerals, which allows objects to grow crystals over a period of time.
He reclaimed antique French chandeliers and candelabra and created the perfect conditions to set a hyper-evolution in motion where every object grows out to be a unique piece, a modern interpretation of a crystal chandelier. These pieces are part of Sturkenboom's ongoing fascination of the influence that hyper-deterioration has on modern life, glimpsing in the future.
It is also possible for us to transform museum pieces, inheritance pieces or special objects to your liking. Feel free to contact us to discuss the possibilities.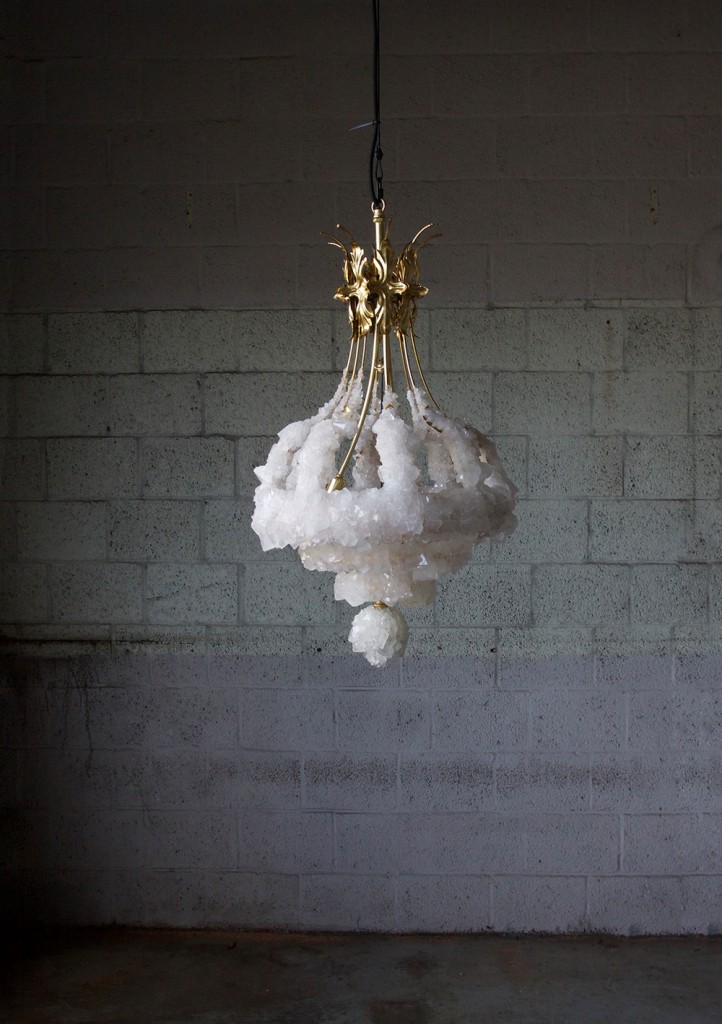 We designed a fluid, based on minerals,
which allows objects to crystallize