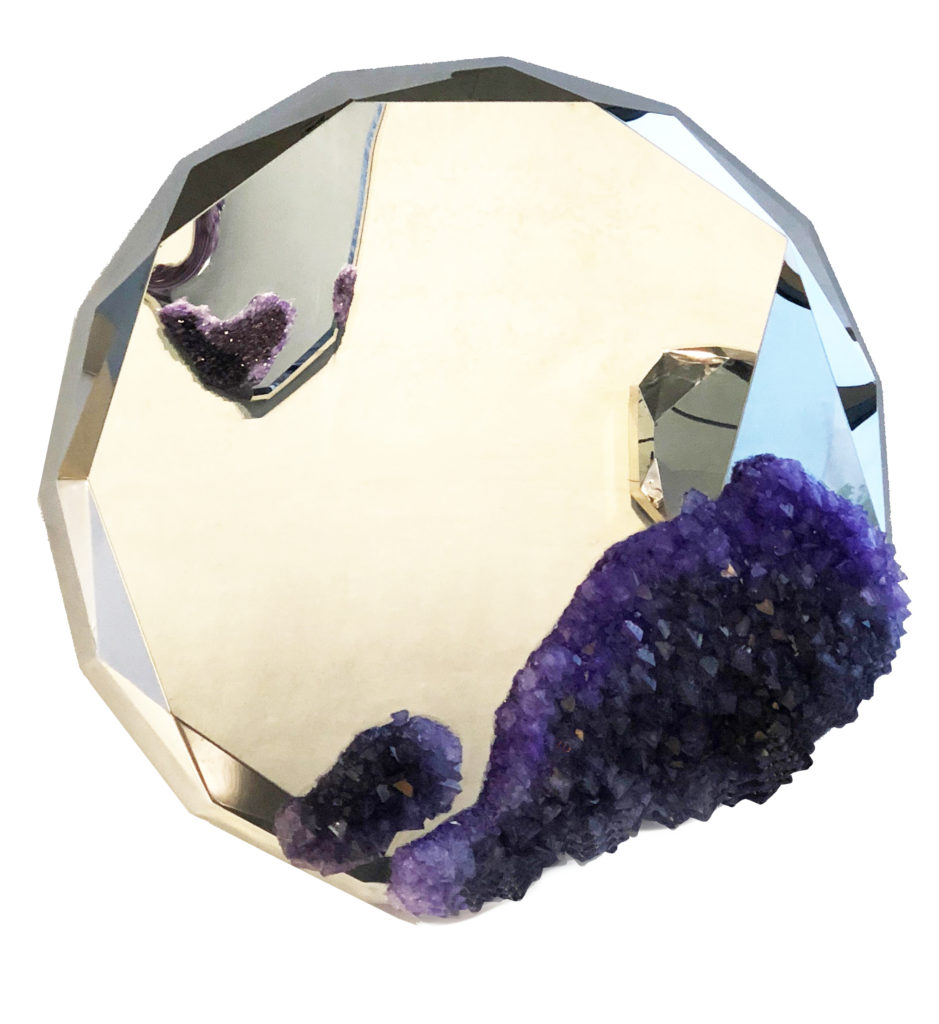 SEEN AT DESIGNSHANGHAI / HI-ART AT THE LONGMUSEUM SHANGHAI / GALLERY ALL
Once upon a time
Title: Once upon a time
Designation: Mirrors
Material: stainless steel, purple natural grown crystals
Size: Various, contact us.
edition: 6 models, each model: 2 Proto + 10 + 2 A.P.
Our environment is cluttered with the artifacts of human habitation, leading one to wonder, "How would the world look like a few thousand years from now?"Overgrown is a project that addresses that question with a series of objects that appear to be relics from that desolate flooded world, where the effects of time have overtaken the present. Mortality, memory and transformation – essential elements of our experience – are themes that resonate throughout the oeuvre of Mark Sturkenboom.
Through Atelier Mark Sturkenboom, he has formulated a mineral-based fluid which, 

through a gradual process of accretion, precipitates

 the growth of crystals on various types of objects. As part of the Overgrown series, "Once Upon A Time" is a collection of diamond-shaped mirrors that are overgrown with natural minerals. The 

mirrors

 portray a fading self reflection 

and allude to a changing state of transience in time and identity.