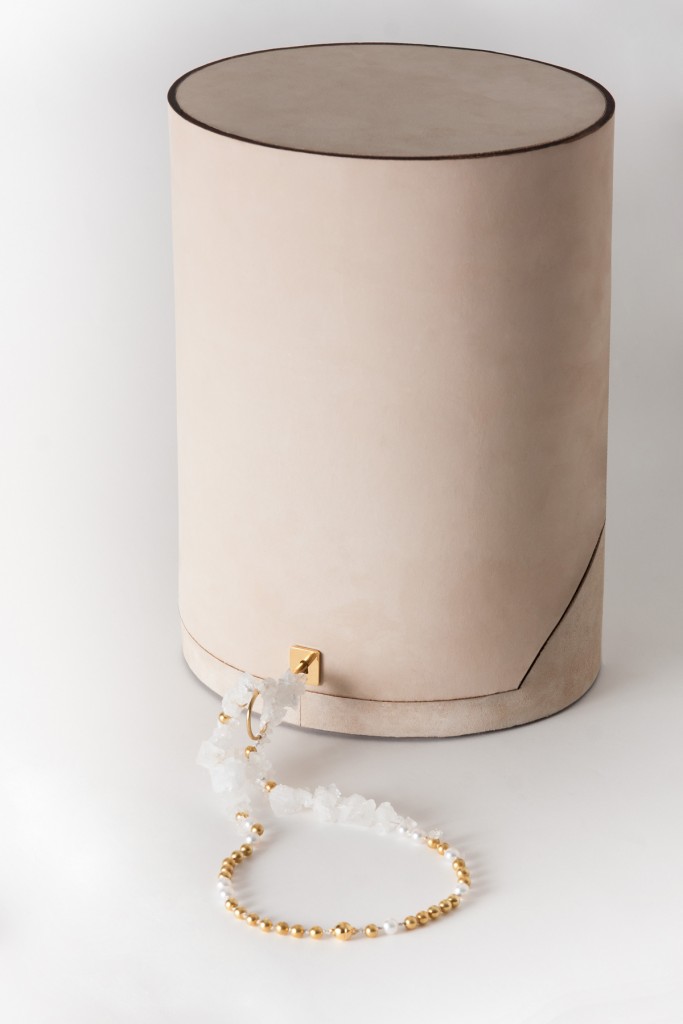 Commissioned by curator Lenn Cox, The Royal Dutch Embassy of Japan and Mikimoto
OVERGROWN x MIKIMOTO
First prize in show 'Tradition and Innovation of Dutch Design' Japan 2014
material: 14 MIKIMOTO Akoya pearls,
hand-brushed Tuscan Leather, 14kt goldplted brass,
hardened glass, various technical parts and gears,
stainless steel, KAI(SO4 )2 12H20, cederwood
year: 2014
photocredits: Jesse Nortier
The Japanese Akoya pearl grows in several years to perfection,
this is part pre-manipulated but the outcome is not
always a guaranteed success.
Not only does it takes patience but also the understanding of not
being a 100 % in control.
Like Mikimoto grows their pearl with the influence of time (two years) this crystal piece is also one of time.
This timepiece is kept in a solution which allows to grow and crystalize the pearl further,
beyond Japanese standards.
Crystals evolve out of the mechanism, out of the gold parts and out of the pearls.
Creating a new natural grown (im)perfection.
The leather cabinet contains an crystalized device holding an crystalized engagement ring,
twirling around, waiting to be given away. The crystal piece ring is placed under a glass dome as a clockwork timeframe.
And there is a collier that bares the key that opens the cabinet.
MIKIMOTO grows
perfection in 2 years,
we do it in 48 hours.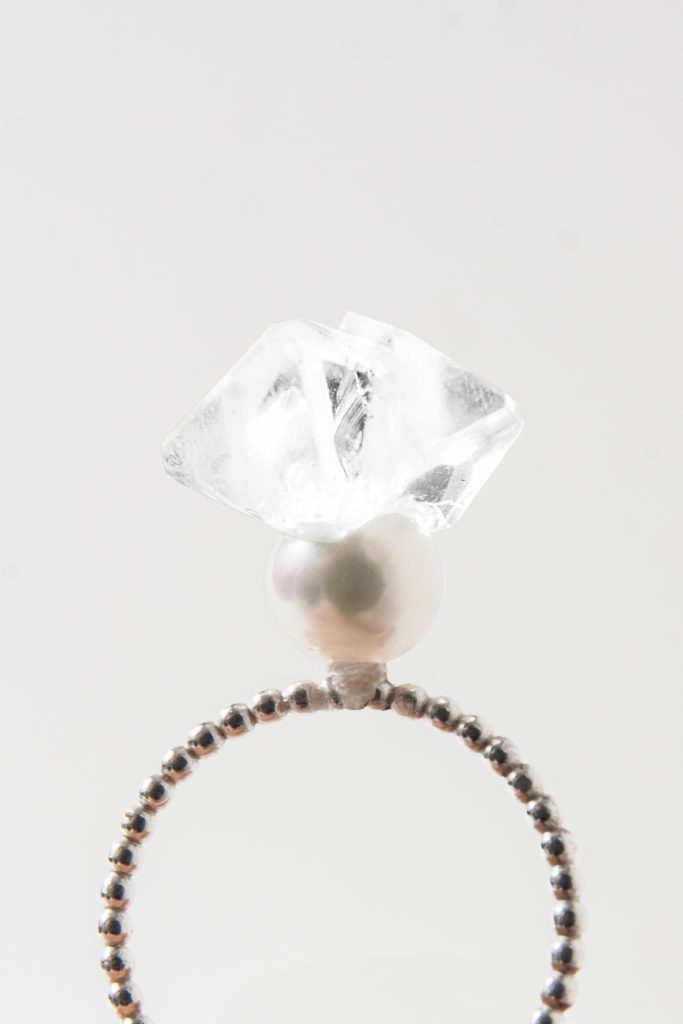 Due to a natural process and
the influence of time a fusion
occurs between the designer and the object.