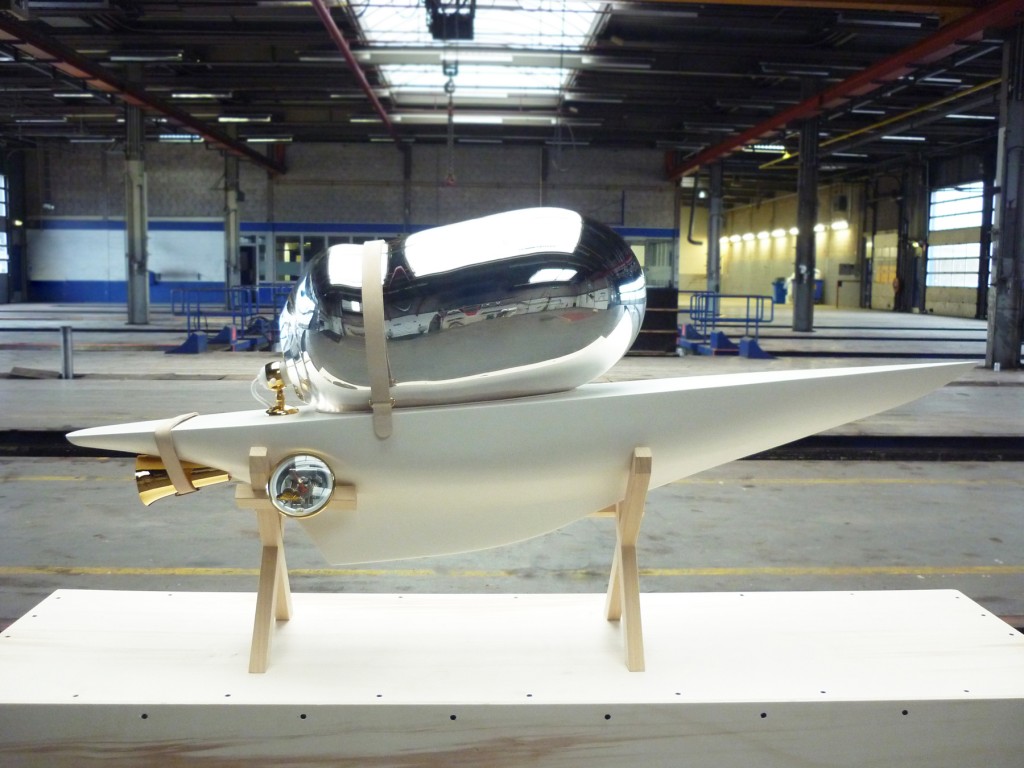 SEEN AT XBANK AMSTERDAM / DUTCH DESIGN WEEK / HI-ART AT THE LONGMUSEUM SHANGHAI / GALLERY ALL / SALONE DEL MOBILE MILAN
Ark (Volume 2) Paradigm Shift
Designation: ark/light object
Year: 2015
Material: 14kt goldplated brass, Abachi wood,
mouth blown glass-silver varnished, Tuscan leather,
14kt goldplated barometer, full spectrum remote controlled LED light
Size: 150 * 80 * 30 cm / aprox 10 kg
Edition: 3 + 1 PR + 1 A.P.

Ark (Volume 2): Paradigm Shift is the second unique edition of Sturkenboom's Ark series.
With the first Ark, Sturkenboom investigated the conceptual underpinnings of what
is most important to the individual and what one wants preserve when the world faces the great flood.
Ark (Volume 2) has an existential inclination; questioning the significance of human life and the role we
play in this universe, building upon the notion that we are just a small spectacle in an ever-expanding galaxy.
The Ark is a vessel to explore an ongoing dialogue between utopia and dystopia
and a means to explore a fictional scenario about time and space,
reflecting on current and potential futures such as afterlife and time travel.